Cleaning Services Malaysia – #1 Trained Cleaners & Affordable Price
Are you searching for a reliable local company for cleaning services in Malaysia? Fantastic Cleaners is the perfect choice for professional cleaning services in Malaysia.
Get in touch with our cleaning specialist to get a free quote today!

We've completed over 10,000+ cleaning jobs to date.

Top Cleaning Company in Malaysia
Our professional cleaning company in Malaysia offers top-notch services to meet all your cleaning needs. With a team of experienced and skilled cleaners, we ensure that every corner of your space is clean and fresh. Whether it's residential or commercial cleaning, we guarantee customer satisfaction.
At Fantastic Cleaners, our team of cleaning specialists are trained to handle any type of cleaning job efficiently and effectively.
With our expertise and attention to detail, you can trust our team at Fantastic Cleaners to deliver outstanding results every time.
Choose our professional cleaning company in Malaysia for all your cleaning needs and experience the difference we can make. Contact us today for a free quote and let us help you maintain a clean and healthy living or working environment.
Residential Cleaning Services in Malaysia
Residential cleaning services in Malaysia encompass a wide range of cleaning tasks that cater to the needs of homeowners. These services are designed to make your living space spotless and provide you with a comfortable and hygienic environment.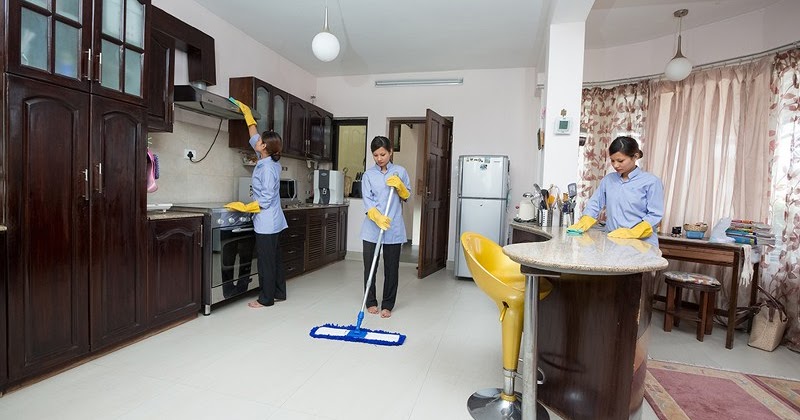 House Cleaning
Our cleaners specialize in house cleaning will thoroughly clean your entire house, including bedrooms, living rooms, kitchens, and bathrooms.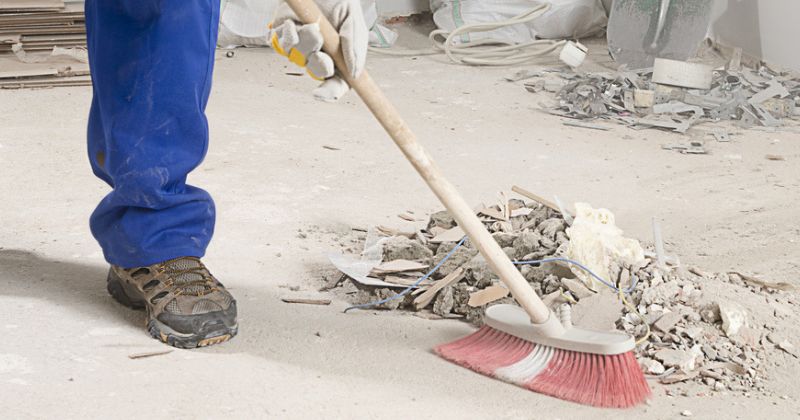 Post Renovation Cleaning
After any renovation work, our post renovation cleaning experts will remove all the dust and debris, leaving your home clean and fresh.
Sofa Cleaning
We specialize in deep sofa cleaning to remove dirt, stains, and odors from your sofas.
Part-Time Maid Service
Our reliable part time maids are available for part-time assistance for regular cleaning and household chores.
Carpet Cleaning

Our team will make sure that your carpets will be professionally cleaned. We used an advanced tools for our carpet cleaning.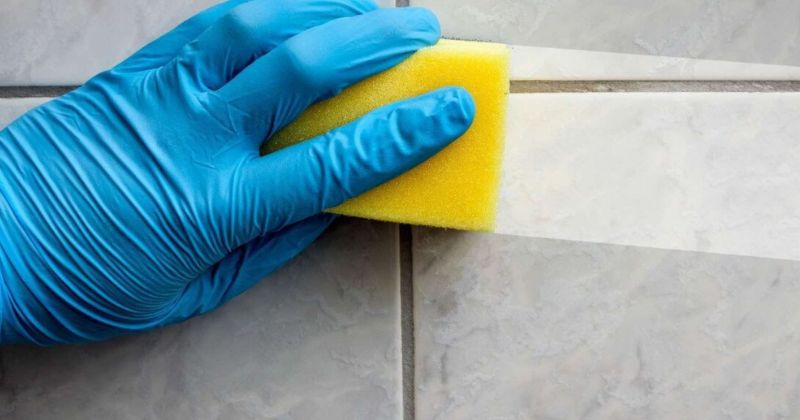 Deep Cleaning
Our deep cleaning service focuses on thorough cleaning of hard-to-reach areas, such as behind appliances and under furniture.
Spring Cleaning
Get your home ready with our comprehensive spring cleaning service in Malaysia.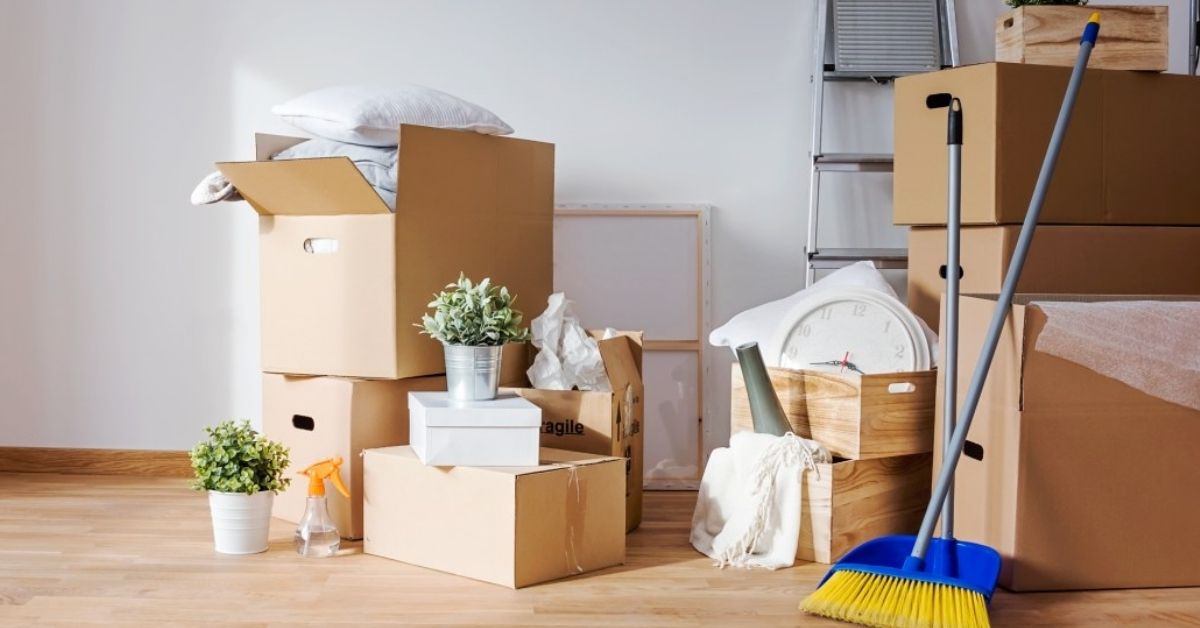 Move-In/Move-Out Cleaning
Before you move into a new place or leave one, our professionals will clean it from top to bottom with our move-in/move out cleaning.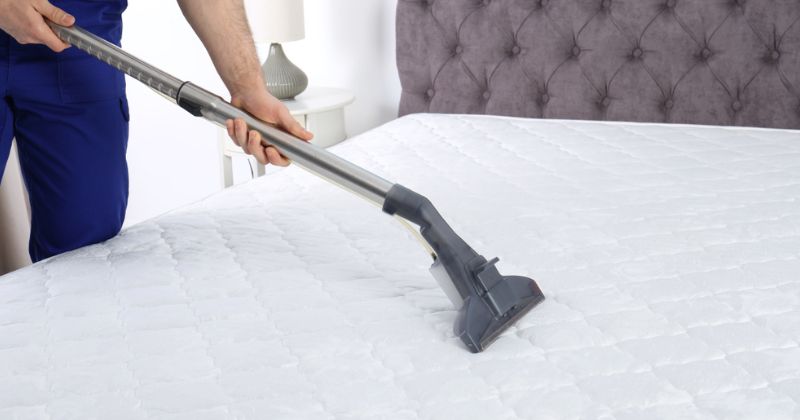 Mattress Cleaning
Our cleaning experts that specialize in mattress cleaning will eliminate dust mites and allergens from your mattress for a healthier sleep environment.
Types of Commerical Cleaning Services in Malaysia
Commercial cleaning services in Malaysia offered by Fantastic Cleaners include a wide range of solutions to meet the diverse needs of businesses. From office cleaning to window cleaning, high-pressure water cleaning, disinfection services to contract cleaning, we have got it all covered. Our services also extend to building cleaning, restaurant cleaning, floor cleaning, tile grout cleaning service, and marble polishing.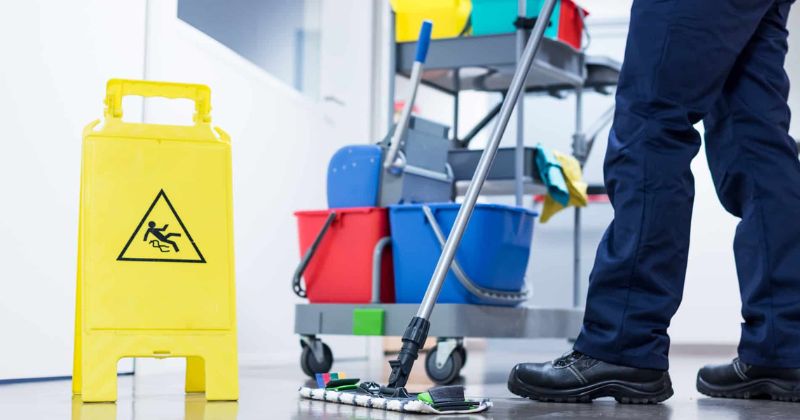 Window Cleaning
Our window cleaning service will make your building shine with interior and exterior window washing.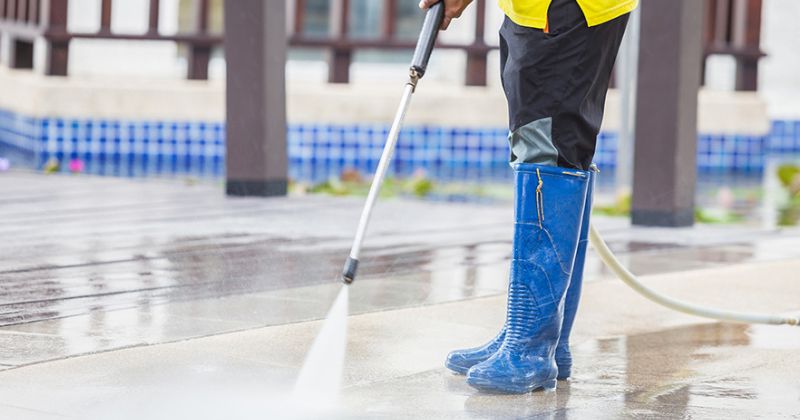 High Pressure Water Cleaning
Our high pressure water cleaning remove stubborn dirt, grime, and mold from walls and surfaces.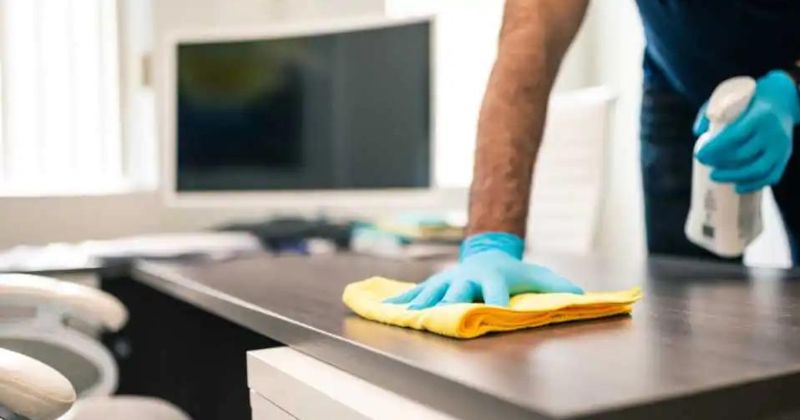 Contract Cleaning
Our contract cleaning services offer flexible arrangements tailored to suit your specific requirements.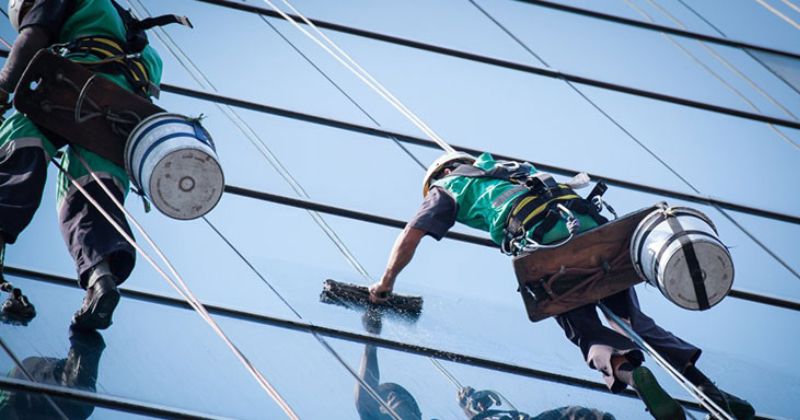 Building Cleaning
Our team of cleaners can provide comprehensive clean-up for all types of buildings
Restaurant Cleaning
We specialize in restaurant cleaning to meet the unique hygiene standards of the foodservice industry.
Floor Cleaning
Our floor cleaning services utilize advanced techniques and equipment to remove dirt, stains, and scuff marks from various types of flooring.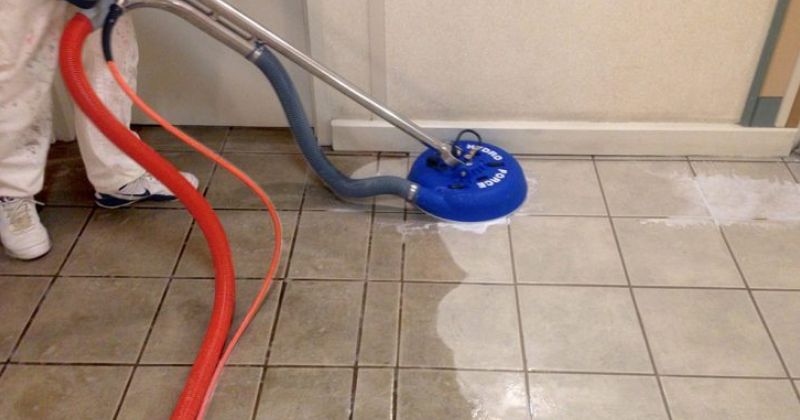 Tile Grout Cleaning
Our cleaning specialists can restore cleanliness and appearance of tiled surfaces with our tiled grout cleaning service.
Marble Polishing
With our marble polishing service, we can polish marble to bring out its natural luster.
Types of Industrial Cleaning Services in Malaysia
Industrial cleaning services are an absolute must for keeping cleanliness and hygiene in various sectors. Fantastic Cleaners offer Factory Cleaning, Warehouse Cleaning, and Hospital Cleaning.
Factory Cleaning
Our professional cleaners utilize advanced equipment and techniques to ensure thorough cleaning of factories.
Warehouse Cleaning
Dirt, dust, and clutter will be eliminated from your warehouse spaces to maximize storage.
Hospital Cleaning
Our specialized cleaning procedures comply with strict standards and maintaining sanitization throughout hospitals.
Why Hire Us For Cleaning Services in Malaysia
When it comes to cleaning services in Malaysia, our team at Fantastic Cleaners is the top choice. We have a number of reasons why you should hire us for your cleaning needs.
Trained Cleaners
Our team consists of trained professionals who are experienced in all aspects of cleaning. They know the best techniques and methods to ensure that your space is thoroughly cleaned and sanitized.
Advanced Tools
We use only the latest and most advanced tools and equipment for our cleaning services. This allows our cleaners to deliver superior results in an efficient manner.
Affordable Price & Packages
We offer competitive rates for our cleaning services in Malaysia. Our packages are designed to suit different budgets and needs, ensuring that you get the best value for your money.
Our Process For Cleaning Services
When it comes to cleaning services, an effective process is essential to customer satisfaction. Fantastic Cleaners have a streamlined approach of four steps
Step 1: Contact Our Cleaning Specialist
We prioritize prompt and efficient communication when you reach out to us. Our customer service team is readily available for any inquiries or requests.
Step 2: Get a Quote
After discussing your cleaning requirements, we will give you a detailed quote tailored to your needs. Our pricing is competitive, transparent, and takes all the cleaning details and additional services into account.
Step 3: Schedule
After approving the quote, we schedule the cleaning session at a convenient time for you. We value punctuality and arrive on time to complete the cleaning tasks without disruption.
Step 4: Cleaning
Finally, it's cleaning time! Our team of professionals will tackle each task with meticulous attention to detail. From deep-cleaning carpets to sanitizing kitchens and bathrooms – no dirt or grime will be left behind.
What Our Customer Say About Our Cleaners in Malaysia
Our customers have shared their testimonials about our cleaning services, showcasing their satisfaction with the quality of our work. Here's what they have to say:
Highly recommended. Fantastic Cleaners always deliver outstanding office cleaning.
I can't thank your extremely dedicated cleaners for looking after our facilities across Malaysia.
I am very happy with the cleaning services provided by Fantastic Cleaners. Our office are cleaned to the highest standard since we have switched over to them. A very professional cleaning company in Malaysia – happy to recommend
I have used Fantastic Cleaners for more than 2 years now. Their cleaners did a good detailed cleaning services to my house. The cleaners always come on time, very professional and has a good attention to every details. Their prices are very affordable. Highly recommended!
Our Work
Here are some of the cleaning jobs that are completed by our cleaners in Malaysia.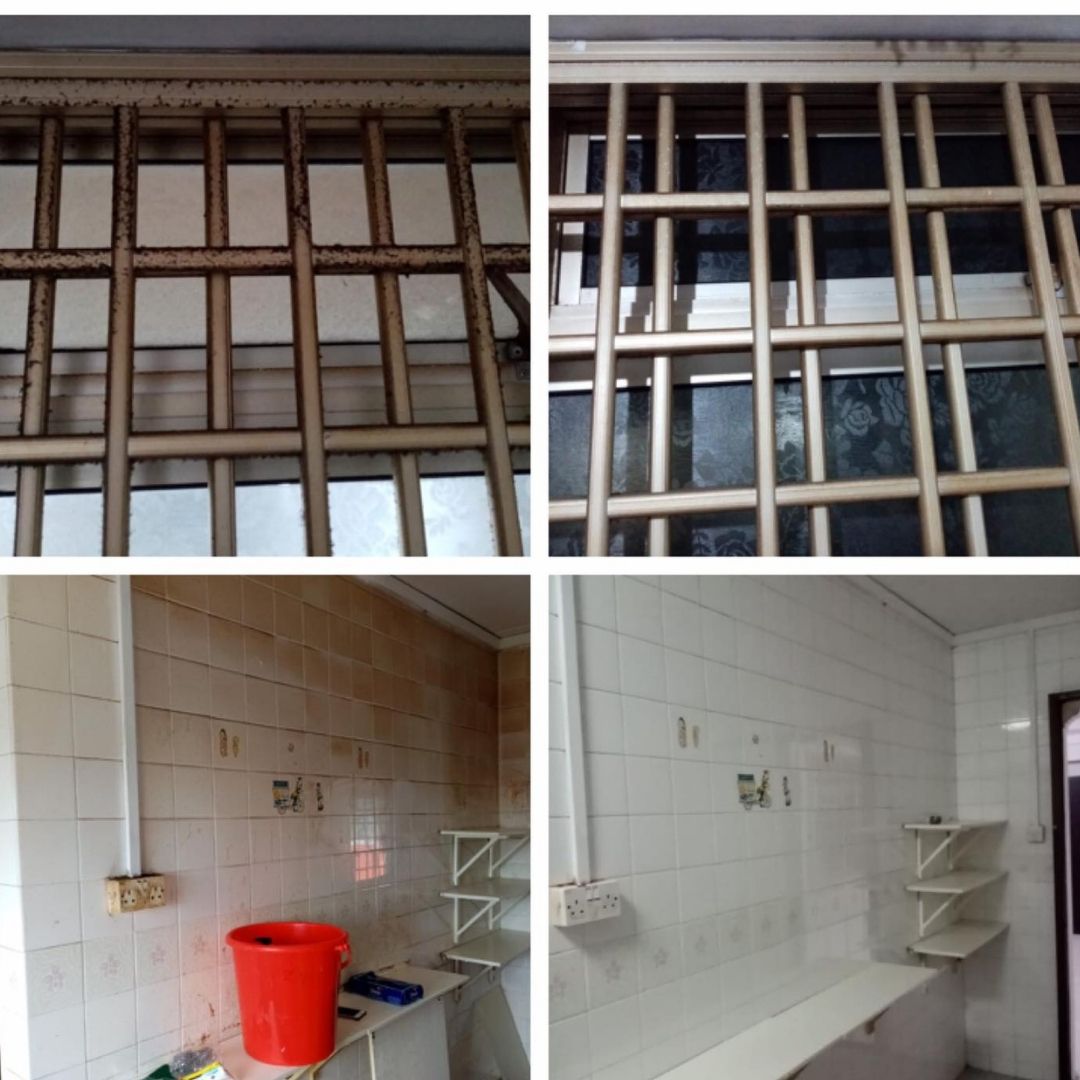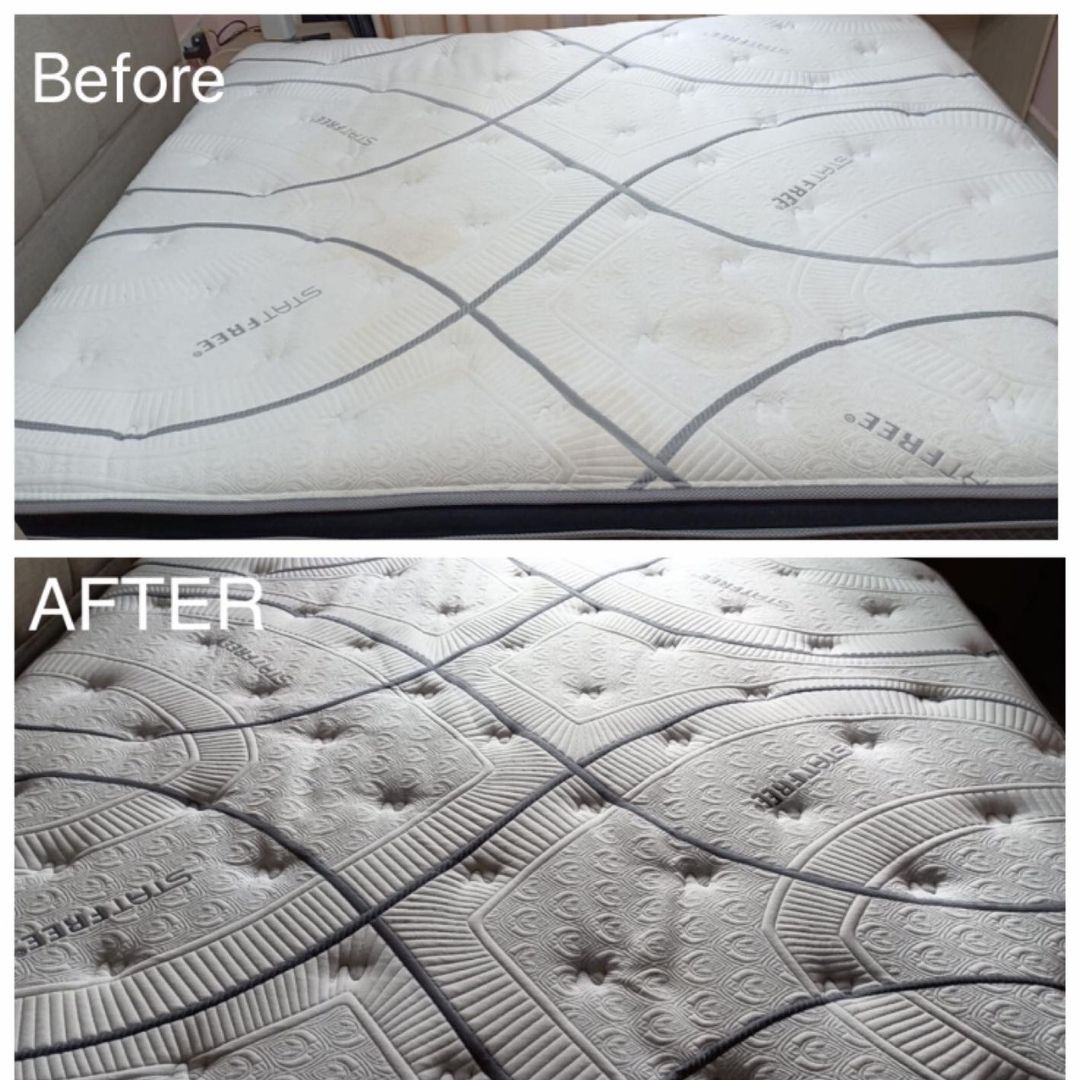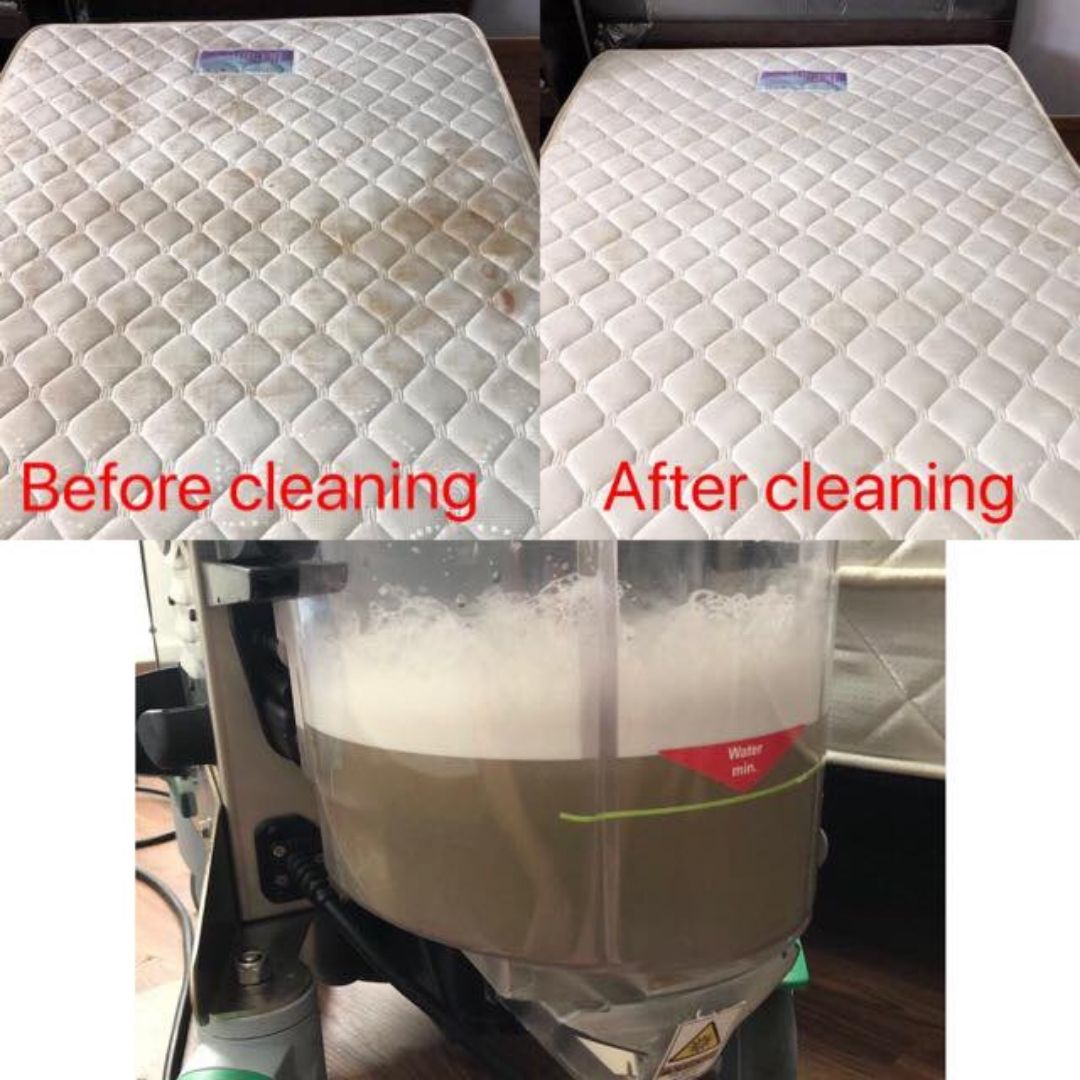 Industries We Service
At Fantastic Cleaners, we provide outstanding cleaning services to numerous industries! From homes to hospitals and from construction sites to gyms, we've got the expertise and tools to meet every industry's unique needs.
Here are some of the industries we service:
Latest Tips & Guides On Cleaning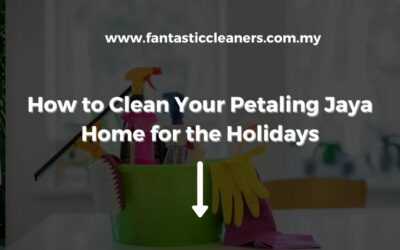 The holiday season is close! Time to spruce up your Petaling Jaya house for visitors and festivities. A clean home will make a great impression and create a warm atmosphere everyone can enjoy. Get a plan ready. Begin by clearing out each room; remove any items that...
Frequently Asked Questions About Cleaning Services
What cleaning services do you offer in Malaysia?
Fantastic Cleaners offers a wide range of cleaning services in Malaysia, including regular house cleaning, deep cleaning, office cleaning, commercial cleaning, carpet cleaning, and end of tenancy cleaning.
How can I book a cleaning service in Malaysia?
Booking a cleaning service with Fantastic Cleaners is easy. Simply give us a call to discuss your cleaning requirements and our friendly team will guide you through the process and help you schedule the service at a convenient time for you.
Will I need to provide any cleaning equipment or supplies?
No, you do not need to provide any cleaning equipment or supplies. Fantastic Cleaners will bring all the necessary cleaning tools and products needed to perform the service. Our team is equipped with high-quality and professional-grade cleaning equipment to ensure the best results.
How much does it cost to hire a cleaning services?
The cost of hiring a cleaning service depends on the specific cleaning service you require, the size of the area to be cleaned, and any additional tasks you may need. We provide competitive pricing and offer customized cleaning solutions to fit your budget. Contact us for a free quote.
Are your cleaners trained and experienced?
Yes, all our cleaners in Malaysia are highly trained, experienced, and equipped with the necessary skills to provide professional cleaning services. They undergo thorough background checks and are committed to delivering exceptional results.
Contact Us To Get a Quote For Cleaning Services
Exploring a reliable cleaning service in Malaysia? Look no further! Get in touch with Fantastic Cleaners to receive a quote that suits your needs. With our professional expertise, we ensure top-notch cleanliness for your space.