House Cleaning Services Malaysia
Sometimes, we need an extra set of hands to keep our homes clean and tidy. Not everyone has the time to deep clean either, and so this is where professional house cleaning services come in to play. Keep your family and loved ones safe – including your pets – by booking a professional house cleaning service in Malaysia like Fantastic Cleaners now! Contact us to get a free quote.

270+ Reviews
Professional House Cleaner
Top-Rated Cleaning Services
Fast And Efficient House Cleaning in Malaysia
Carpets harbor dust, bacteria, and allergens. When not properly cleaned, they can turn into a complete health hazard. Place your trust in professional carpet cleaners to effectively remove these harmful pollutants.
At Fantastic Cleaners, you can rely on our team to know how to handle different types of carpet – from the most delicate of silk rugs to the most challenging like leather hides.  Our team knows which products to use for each type of stain, and we utilize the latest cleaning equipment to ensure that we meet clients' expectations. 
We take pride in offering high-quality professional cleaning services.
From carpet and rug cleaning to upholstery maintenance, rely on us to do our job and go beyond expectation. We do the cleaning for you so you can focus on more important matters.
We don't just promise, we deliver the best cleaning services in Malaysia.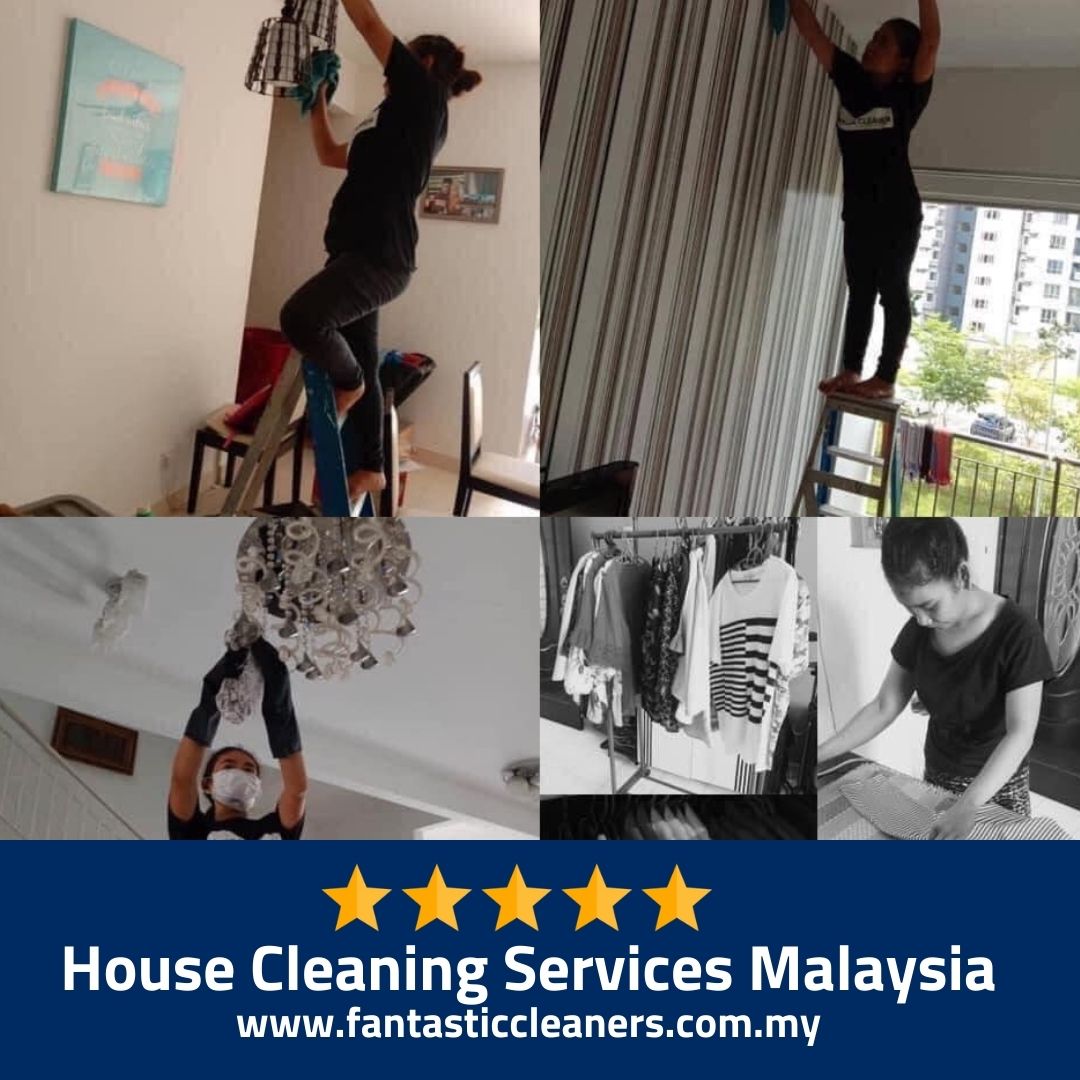 The Process Of House Cleaning Services in Malaysia
Finding time to keep your house in order can sometimes feel like a nuisance. But your home should always feel like a sanctuary, a place where you can unwind and relax and not be worried about harmful pests, germs, and bacteria.
Booking a professional house cleaning service provider like Fantastic Cleaners can help you achieve that. Read this post on why hire a house cleaning service.
While the cleaning service usually depends on clients' preferences and desired frequency, the following steps are always involved as part of Fantastic Cleaner's thorough cleaning checklist:
Top to bottom dusting
We dust all surfaces, including furniture, appliances, the ceiling, mirrors, baseboards, and stair railings, to name a few. This is to ensure that we remove all accumulated dirt that often causes allergic rhinitis in occupants. 
We clean the home from the top and down, starting with dusting the top shelves and lighting fixtures. Rather than merely dry dusting, we also pot clean items with a washcloth, especially ceiling fans, window blinds, chandeliers, and decor
Thorough vacuuming
After all the dusting is done, we attend to the vacuuming of your spaces. We start with the upholstered furniture, which often collects dust and mites,  and home fixtures like lampshades.
We then attend to the floor corners. A corner tool is used first to clean edges and address the hard-to-reach areas of the house. After, we proceed with treating the rugs and carpets. These usually require more intensive cleaning, so it's ideal to book a professional for this. Lastly, we vacuum all hard floors because sometimes regular sweeping is not enough.
General mopping
This is especially important when the floors are sticky and dirty with stubborn grime. If there's a difficult spot that cannot be removed with a mop, we use a damp cloth to remove it by hand.
Bathroom cleaning
After cleaning major areas of the house like the living room and bedrooms, we proceed to the bathroom area. We remove all toiletries to properly scrub and polish the sink, shower area, tub, and mirrors. The bathroom is one of the trickiest areas to clean, where bacteria and germs can quickly proliferate. As these are often naked to the naked eye, it's best to book a professional to be fully confident that it's been sanitized. 
For the toilet bowl, we use a pair of gloves and a special disinfectant solution to scrub it clean. Furthermore, we remove dirt buildup on the toilet seat with a cleaning cloth
Lastly, we clean the bathroom floor with a rag rather than a mop to really get through the dirt and gunk trapped in between tiles.
Kitchen cleaning
We take special care when cleaning the kitchen since this area is the heart of the home. We start by wiping all appliances and countertop surfaces to remove dust and dirt. Then, we clean and disinfect drip pans and grates on the stove, as well as the inside and outside areas of the refrigerator, microwave, and oven. We use a special solution for these surfaces.
After, we also vacuum and mop the floors to keep it debris-free. We can also empty the trash for you, so no unnecessary junk is left lying around to invite pests.
Specialty cleaning services
Apart from general cleaning jobs, most professional house cleaning services also offer specialized procedures to give your home the extra TLC (tender loving care)  it deserves.
You may opt to include the following in your scheduled clean-up: wall washing, mattress cleaning, change beddings, and carpet maintenance, among others.
Why Choose Our House Cleaners in Malaysia?

In general, most professional house cleaning services in Malaysia employ highly trained staff that can cater to your residential needs.
At Fantastic Cleaners, we ensure that all our cleaning experts are background-checked for our clients' safety. You can trust our team to do a fine job of cleaning those hard-to-clean areas of your abode. Besides our regularly scheduled home cleaning services, we also provide other services such as move-in/move out cleans, deep-cleaning of kitchens, bathrooms, and bedrooms, window washing, and much more!
We understand that your cleaning needs may vary, and so we, at Fantastic Cleaner, are more than happy to customize our services for you.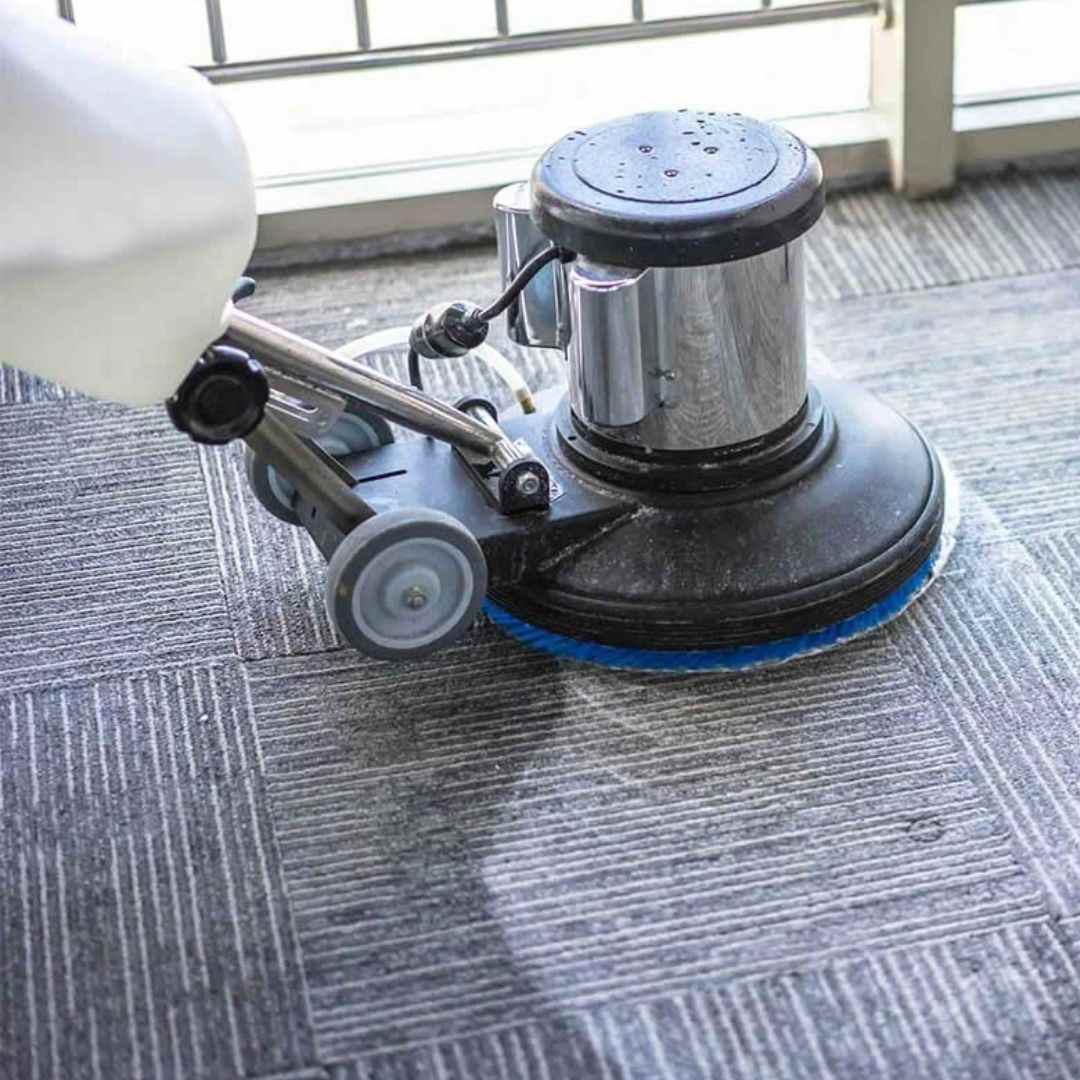 Locations That We Provide Services
What Can You Expect From Our Professional House Cleaning Services
When you hire a professional house cleaning service in Malaysia, there are a few things you need to know. One of which is knowing the difference between a regular clean up and deep cleaning. 
In general, regular cleaning includes cleaning tasks that you, as a homeowner usually do on a weekly basis to maintain a level of cleanliness around the house. This is especially recommended for new homeowners or if you just want to see how professional cleaning goes. 
Regular cleaning includes vacuuming and mopping floors, high and low dusting, and disinfecting the kitchen and bathroom areas. Deep cleaning is much more thorough and precise and requires special equipment to clean effectively. 
The most common and recommended cleaning schedule is done every two weeks. This is for regular cleaning just to maintain a sense of order around the house. But for deep cleaning, it should be done at least every six months. Again, frequency is entirely dependent on the client. It's best to ask your cleaner for your best option. 
The price of housecleaning services varies on the type of services you want. Deep cleaning is more expensive since it'll require more labor hours. At Fantastic Cleaner, we make sure that you get your money's worth. 
Get in touch with our Fantastic Cleaner representatives so we can provide the best estimate based on your residential needs and budget.
Book a House Cleaning Service With Us Today!
Click the link below to get started!