Disinfection Services Malaysia
Now more than ever, it's vital to keep your living and work environment safe. High contact surfaces make it susceptible to the fast-spreading of germs and bacteria. Inquire today and avail of our disinfection and sanitization treatments.
Our disinfection services in Malaysia is performed is based on MOH & DOSH Guides approved by KKM
Professional Disinfection And Sanitization Services in Malaysia
When you enter a house or any facility, for that matter, first impressions are always critical. A clean environment feels more welcoming and reflects highly of you. So, take a real look at your space. If what you see is unsatisfactory, then you probably need extra help.
While many attempt to do the cleaning by themselves, there's a good reason why tasks like these are best left to the professionals. Hiring a company that is specialize in Covid-19 professional disinfecting services in Malaysia is one of your best investments that you can make as a business owner.

Our clients trust us as reputable disinfection service comapany based in Malaysia to get the job done efficiently. Our team of disinfection specialist is well equipped to handle any sanitization need. We employ standard operating procedures to ensure everyone's safety, and are properly trained in the use of industrial cleaners and equipment.
Additionally,we strictly follow the proper sanitation protocols to meet client expectations.
Our Disinfectant Services in Malaysia is Proven 100% Safe, Halal And Approve by KKM
We want to make sure our disinfection services in Malaysia are 100% safe. This is why we only use disinfectant made in Malaysia. Not only that, the disinfectant that we used for our serviecs met all safety standard in Malaysia and certified with Halal Certification by JAKIM.
Halal
The disinfectant that we used are certified Halal by Jakim.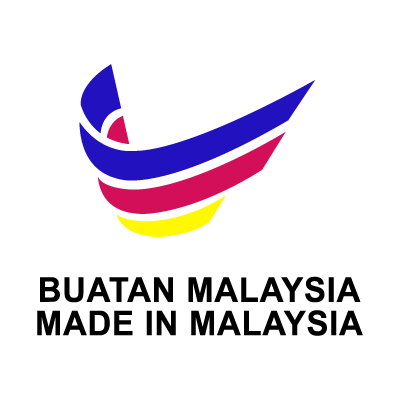 Made in Malaysia
Our team only use disinfectant produced in Malaysia.
High-Level Disinfectants
Our team uses disinfectants that are classifed as high-level disinfectants (HDL).
Areas For Sanitize and Disinfect
We can provide disinfection services in your workplace. This will make sure that your workplace is safe from viruses like Covid-19.
Kindergarden Disinfection
The Process Of Disinfection And Sanitization
To effectively clean and disinfect a space, it requires knowledge in current hygiene concepts and attentiveness to areas that are often overlooked. This is why hiring a professional disinfection and sanitization service in Malaysia is important. It's not enough that a place looks clean, it should be thoroughly disinfected and sanitizes to ensure that pests, bacteria, viruses like Covid-19, and other harmful substances are dealt with accordingly. 
The entire process can vary depending on factors such as location, area size, and level of needed cleaning, among other things. But when you book Fantastic Cleaners, you can expect the following with every disinfection service.
Here's what's on our every disinfection checklist:
Location Visit
Like any problem that you need a solution to, we must first assess the situation. Sometimes, you do not need to avail of all our services. Remember, with Fantastic Cleaners, we are fair and transparent in our business transactions.
To ensure that no effort and money is wasted, our professional cleaning team will do an ocular and assessment on location before any disinfection is done.  Swab tests may also be employed to test the pathogen levels of the site. And then based on these results, our team will then recommend the proper cleaning approach and disinfection service that's needed. Before we take any form of action, we will always clear the plan with the customer for their approval.
Plot cleaning strategy
Based on the results of the initial inspection, the team will then develop a strategy for addressing all issues. We do not apply a one-solution-fits-all approach and thus plan accordingly per area. For example, one room can be disinfected through fogging, while another would be better cleaned through the use of electrostatic methods. At Fantastic Cleaners, we're more than happy to assist you in making such decisions.
Implementation
On the day of disinfection, the team will then carry out the chosen cleaning method per area using professional grade tools and equipment. All our staff is trained and knowledgeable in using each.
Follow-up recommendations
Once the whole area has been cleaned and disinfected, the team will then perform another swab test to ensure the effectiveness of treatment. It is only then that the team will recommend to the client the next course of action, including cleaning frequency and maintenance.
What is included in Disinfection And Sanitization Services
Germs and bacteria, are stronger than ever. They spread faster and are becoming more resistant to traditional cleaning methods. At Fantastic Cleaners, we utilize advanced disinfection methods that are safe and odorless.
Whether it's for residential or commercial sites, we make sure to deliver and even go beyond what is expected. We understand that no space is the same and as such, a variety of methods are made available to our clients. At Fantastic Cleaners, we provide disinfection services such as fogging, steaming, and electrostatic machine, among others
What To Expect From Disinfection And Sanitization Cleaning
By hiring a professional disinfection and sanitization service in Malaysia such as Fantastic Cleaner, you can be assured that the work is done safely and efficiently. The team of cleaning experts at our company abide by safety protocols and health regulations. 
On the day of the session, we are outfitted with protective gear to ensure that no further transmission of viruses like Covid-19 can take place. Beyond that, we use high-grade equipment so that your home or workplace is disinfected properly and thoroughly. All disinfectant methods are deemed safe to humans and are officially approved for use. 
Should Fantastic Cleaners use chemical-grade solutions, we will request tenants to vacate the area or property for their protection. And we will also advise them when space would be safe for their return. Usually, it only takes a few hours. For the most part, Fantastic Cleaners are able to clean and disinfect a space within a matter of hours, ensuring not to disrupt the productivity of your business operations. We are also available to carry out services at a time or day that is most convenient for you. 
As to how frequent your space should be disinfected, it usually depends on factors like area space and location. There are treatments that would only take a day, while others a few weeks or months. You can trust Fantastic Cleaners to give you your best option at a very competitive cost. Here's a post on how often to book a disinfection service.
For disinfection services, the sum may seem pricey at first, but the benefits surely outweigh the cost.  When it comes to the safety and health of your people, you must be willing to invest and prioritize. 
Contact Fantastic Cleaners today and have our representative give you a sample quote for FREE! Whether for your home or business, experience comfort and security knowing that you are all protected. Book your consultation now!
Popular Locations That We Provides Services
Our Disinfection & Sanitization Work
Book a Covid-19 Professional Disinfection Service With Us Today!
Fantastic Cleaners is your perfect choice for disinfection services against Covid-19. Click the button below to contact us today!