How Often To Book a Disinfection Service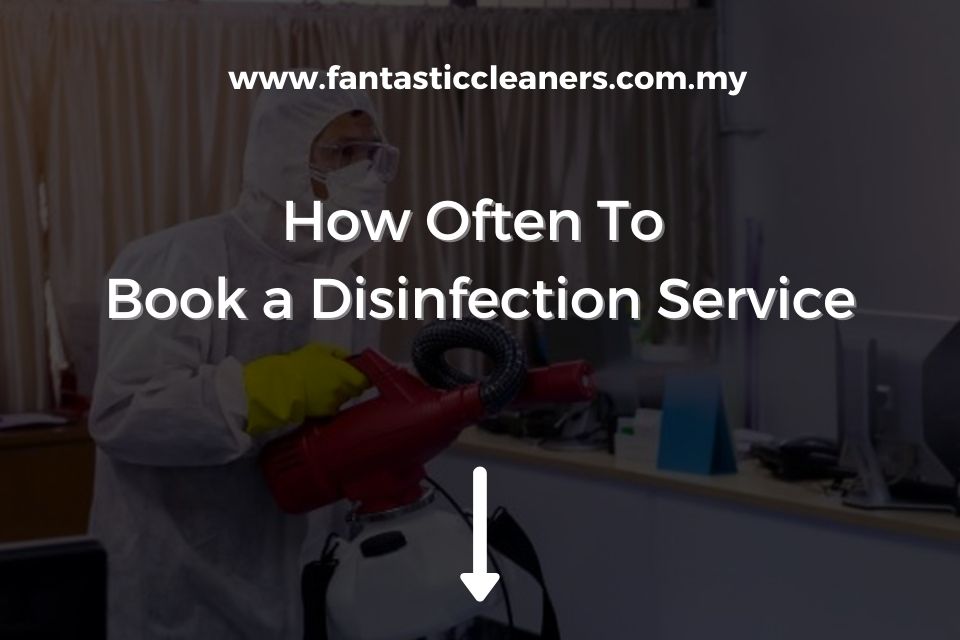 Disinfecting your home (or workplace) is a task that takes hours, if not days. It can be very frustrating, especially when you don't have the proper equipment and the people to help you out. The easiest solution to this problem is hiring a professional disinfection service like Fantastic Cleaner, which has years of experience and trained personnel. 
Find out why you should hire these services and how often should you do it.
Why You Should Hire Professional Disinfection Services
There are many reasons why you should hire disinfection services, some more obvious than others. Just a few of these include:
If you attempt to DIY or pass the task to your employees, then it means having your other priorities take a back seat while you disinfect. Plans for the day will end up getting rescheduled resulting in delays and other inconveniences.
Professional disinfection services utilize disinfectants that don't contain toxic chemicals. They know the importance of minimizing carbon footprint and its impact on the environment. Furthermore, these products are safer for human health.
For commercial areas, regular disinfection of the workplace makes employees more motivated to do their jobs. There's no need to worry about getting sick when the place has been thoroughly disinfected.
Perhaps the most obvious reason of them all: Hiring disinfection services means getting quality work since they are well-trained and equipped with the most advanced tools. These people know how to handle chemicals, and they know how to apply the best practices so that all parts of the space get disinfected properly.
How Often Should I Book Disinfection Services?
Surprisingly, there's no hard and fast answer to this question. Every home or office has its own unique needs. The frequency depends on several factors such as location, amount of foot traffic it receives, size of the space, and proximity to sources of dust, among others. Have more questions about this type of service? You can read this post on FAQs on disinfection service.
Here are other factors to consider when deciding how often to book disinfection services:
How Often Do You Clean On Your Own?
Most people go through cleaning chores on a seven-day rotation. But if you're one of many whose schedule can't afford to regularly clean, it's recommended to hire these services two to three times a year. The same applies to households with pets or large offices. 
For vacation homes, disinfection services should come twice a year— before you come home and after you leave. 
How Big is Your Home/Workplace?
Obviously, larger spaces are going to take longer to clean. Moreover, there are plenty of areas for bacteria to breed, when not regularly disinfected. If that's the case, you should book these services more frequently to ensure the health and safety of everyone inhabiting the space. 
If you have a bit more to spend, you can have these professionals come in more often which is ideal for commercial and business spaces. Hiring disinfection services are actually more cost-effective and will save you money in the long run. 
Make sure to look for a company that provides flexible working schedules and will still deliver quality work despite having a limited budget.
Disinfection Services: A Worthy Investment
Professional disinfection services have the techniques, equipment, and appropriate products to carry out thorough disinfection to make it safer for people to live or work in their homes/ offices.
Obviously, it will cost you money but considering the benefits you will get on your end, it's an investment worth making. This is especially important given the situation we're in right now where we have to be extra careful and cautious.
Ready to Book a Disinfection Service?
With a disinfected home or workplace, you'll be able to focus more on other engagements and spend time with your loved ones—instead of cleaning for hours on end. At Fantastic Cleaners, we provide flexible working schedules all at a competitive cost. 
Contact us now so we can send you a FREE quote for disinfection service.